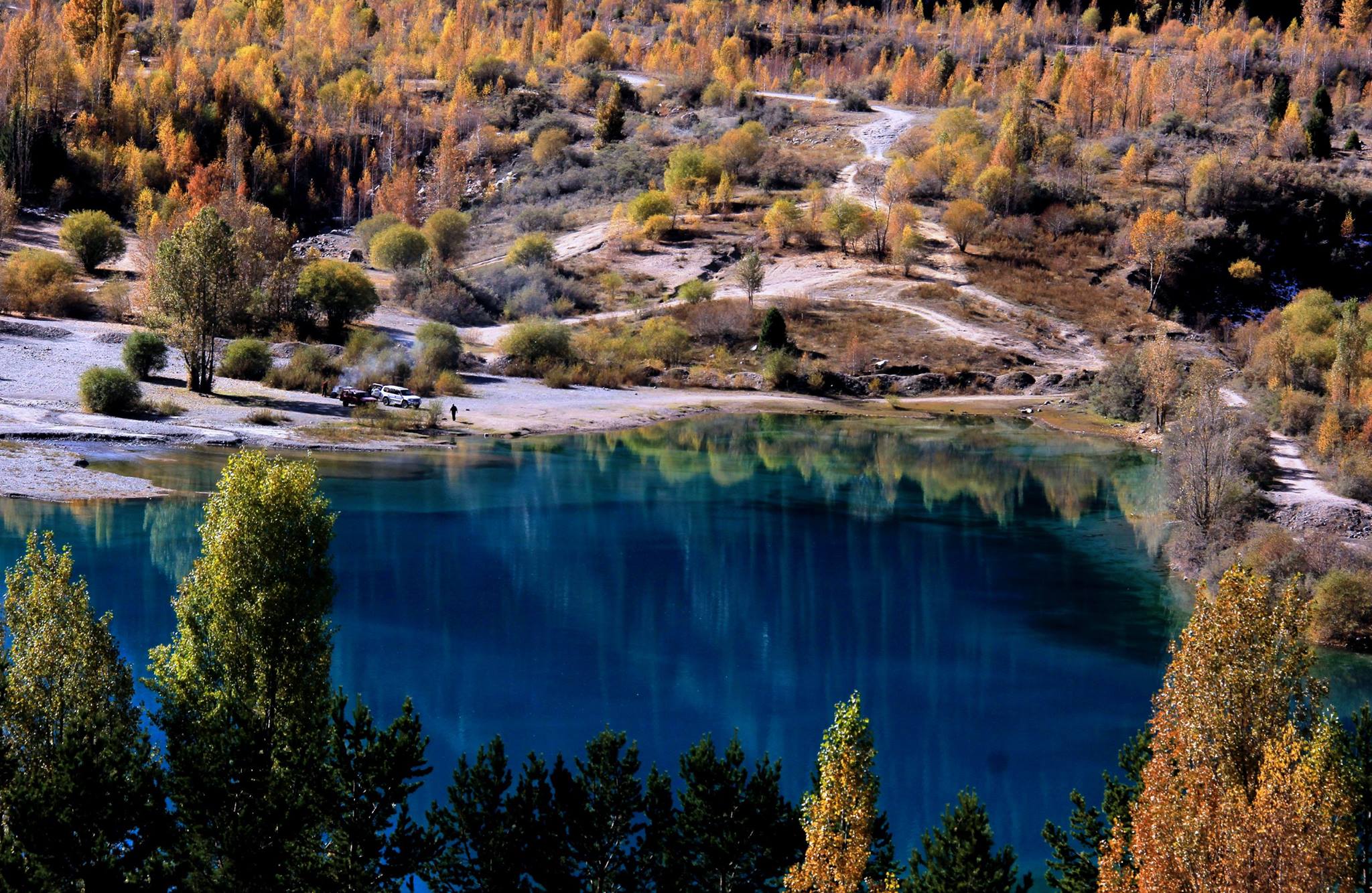 Nature beauty of Kazakhstan
Day 1 KLIA-Almaty : Meet at KLIA for flight to Almaty. Take KC936 at 1055AM fly to Almaty arriving 1655. O/N Almaty.
Day 2 Almaty (B) : City tour including visit the legend, the highest in the world Medeo skating rink, ride on a cable way up to the mountains to Shymbulak ski resort and if wearther allows even to Talgar pass to altitude of 3100 meters asl, then return to the heart of the city to explore a bit of historical, ex-soviet and modern places as well as shopping for souvenirs and very good Kazakh chocolate & cognac at Green market. O/N Almaty.
Day 3 Assy Pass Turgen (B, L, D) : 2 hour drive through the one of the longest mountain gorge up to Assy pass 2650 meters above the sea level. Upon arrival we will see the Observatory of Plateau Assy 2750m which was built at Soviet time. Another 10 km drive on the plateau to the cliff paintings (petroglyphs). Group experince stay in the tents of the campsite located amazing place by the river between elm trees. O/'N Camping. (Note : 3 meals covered; basic toilet facilities)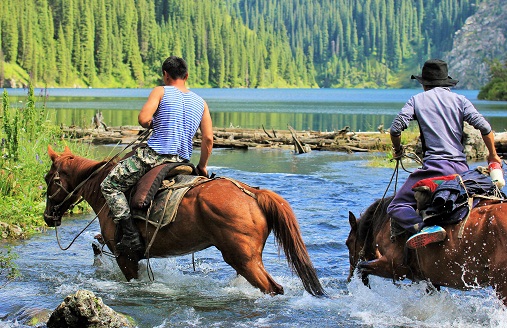 Kulsai Lake
Day 4 Charyn Canyon (B, L, D): Today we will visit Castle valley of Charyn canyon, famous for its incredible limestone shapes created in the begining by the earthquack, and then by the wearthering. Switch on your imagination and take fantastic pictures of Castles. We will have a walk for 30-40 min down to the river where we are going to have a luncd and a bit more time back to the bus to continue our way to Saty village. O/N homestay Saty Village (Note : Homestay have limited room 4 to 5 pax sharing room and basic toilet facilities).
Day 5 Hike 2nd Kulsai lake (B, L, D): Today we are going to have the rest from long drives and roads, after half an hour trip to the beautiful mountain Kulsai lake we will spend the whole day at nature, hiking for about 8 hours (return way) throught the forest to the second lake or optionally walking to the end of the 1st lake and then have a nice swim on boat ( at you own expense). Make a stop for a lunch and cup of tea with local herbs which we will collect on our way. O/N Homestay Saty village.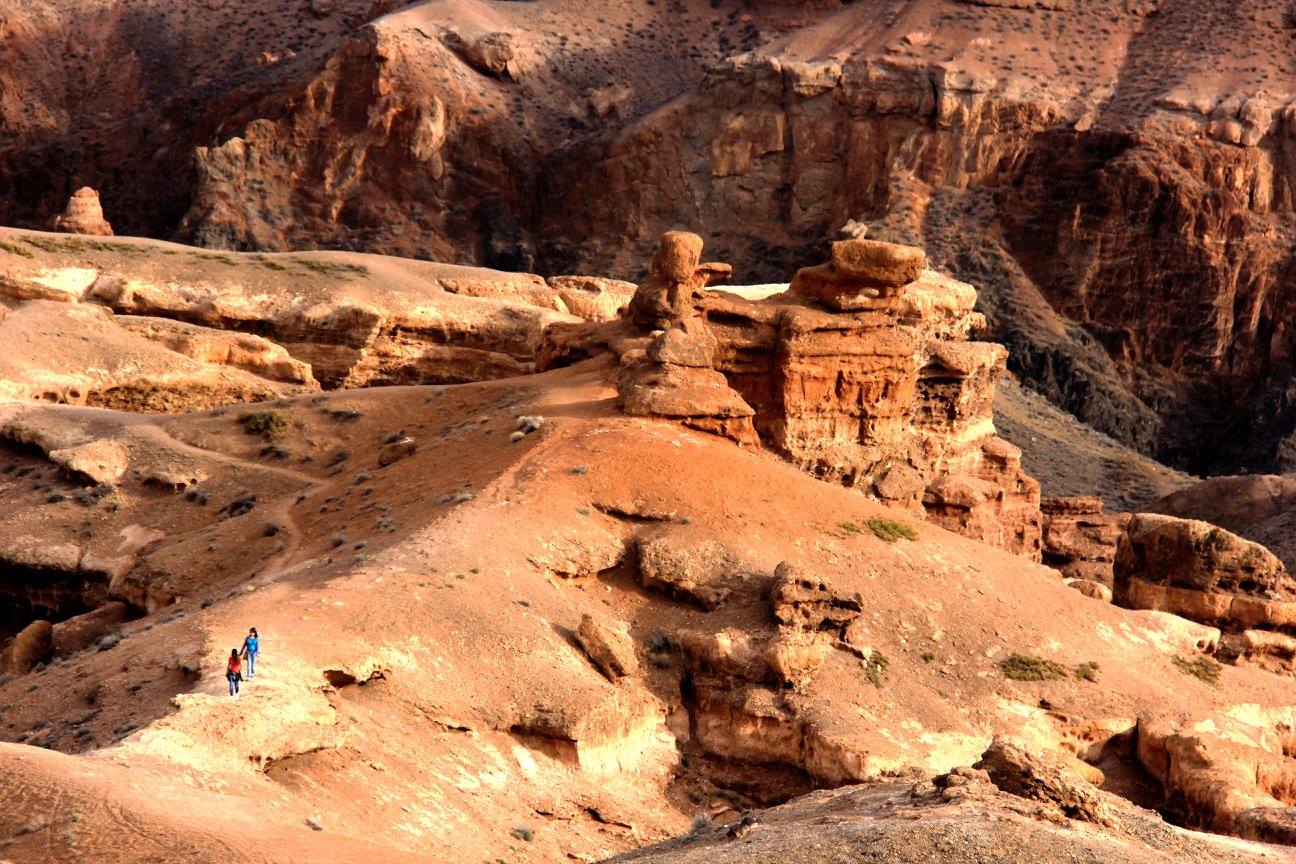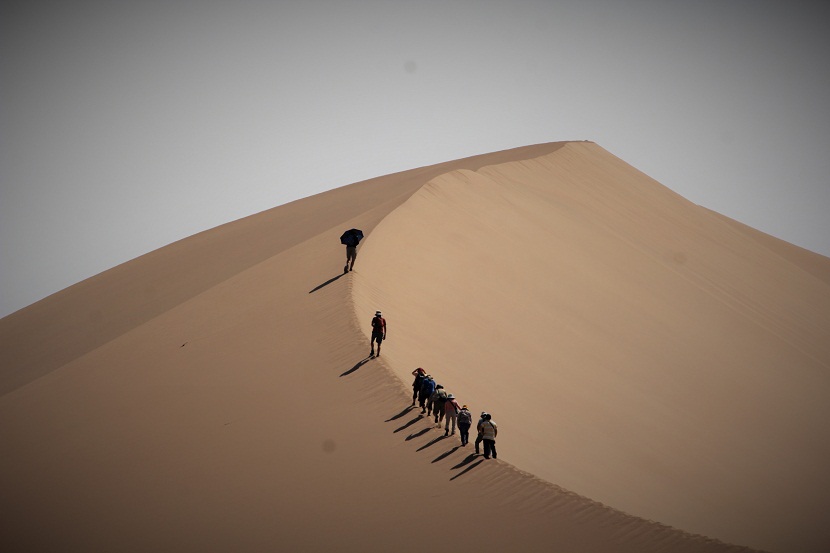 Charyn Canyon
Day 6 Hot Spring Chundja (B, L, D) :.Another relaxing day at hot springs of Chundja, soak and relax your leg muscle after long trekking day before, overnight stay there at the hotel with the possibility of swimming in the pool with the natural mineral water during all night. O/N Chundja.
Day 7 Altyn Emel National Park (B, L, D) :Morning drive to the National park of Altyn Emel, after lunch in the afternoon visit to the Signing dune to take mystic picture of red sunset on the sand, walk to the top of the dune and slide down. O/N Village Baschi.
Day 8 Aktau Mountains (B, L, D) : Trip to the beautiful multi-coloreful unique steppe Aktau Mt where we have enought time for a walk and taking pictures. O/N Zharkent.

Day 9 Drive to Kyrgyzstan(B, L): In the first part of the day before we leave Kazakhstan for Kyrgyzstan we will have a bit more of history visit unusual Chinese style mosque follow by very old wooden church, then drive to the border with Kyrgyzstan to Kegen village, cross the border and arrive to small Karakol city, very popular ski resort place for Kazakhs and Russians at winter time. O/N Karakol City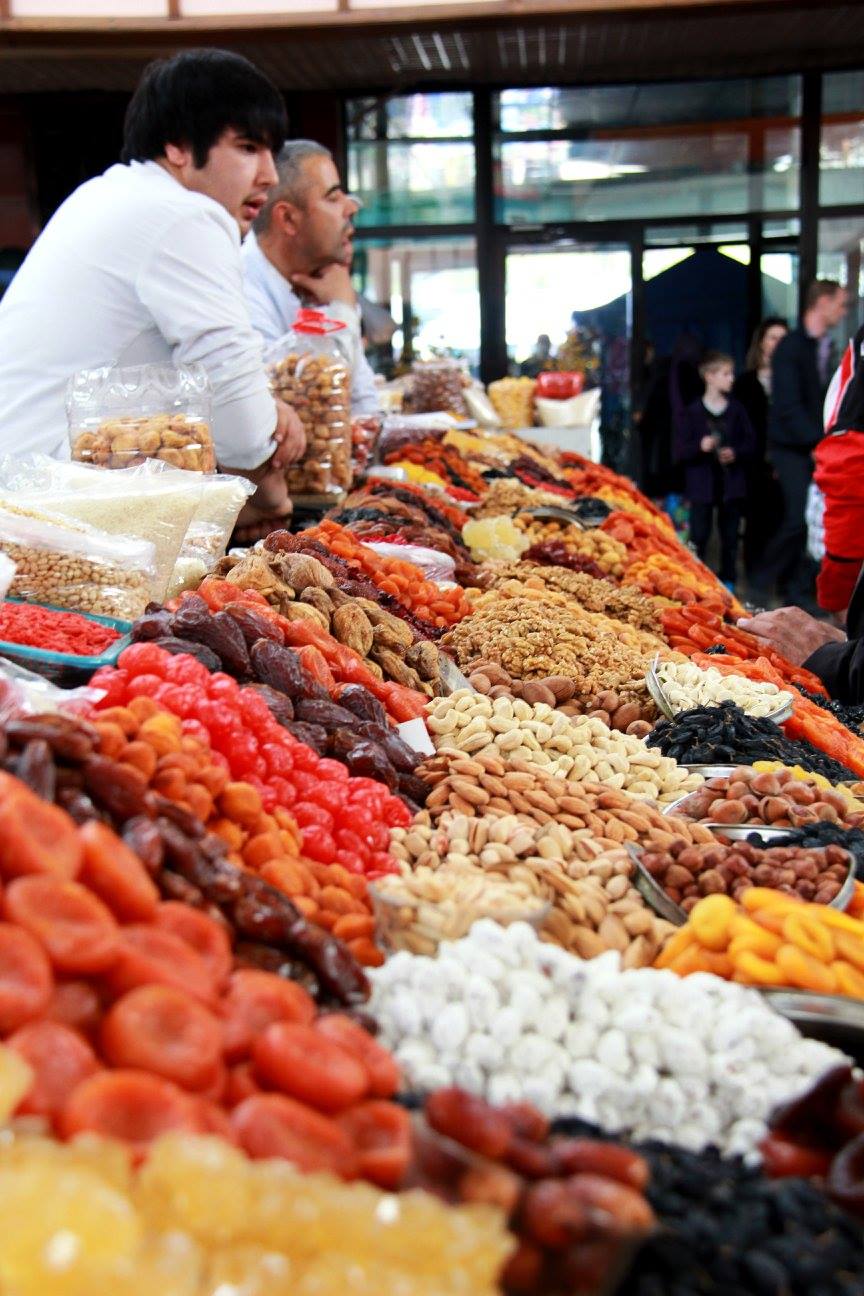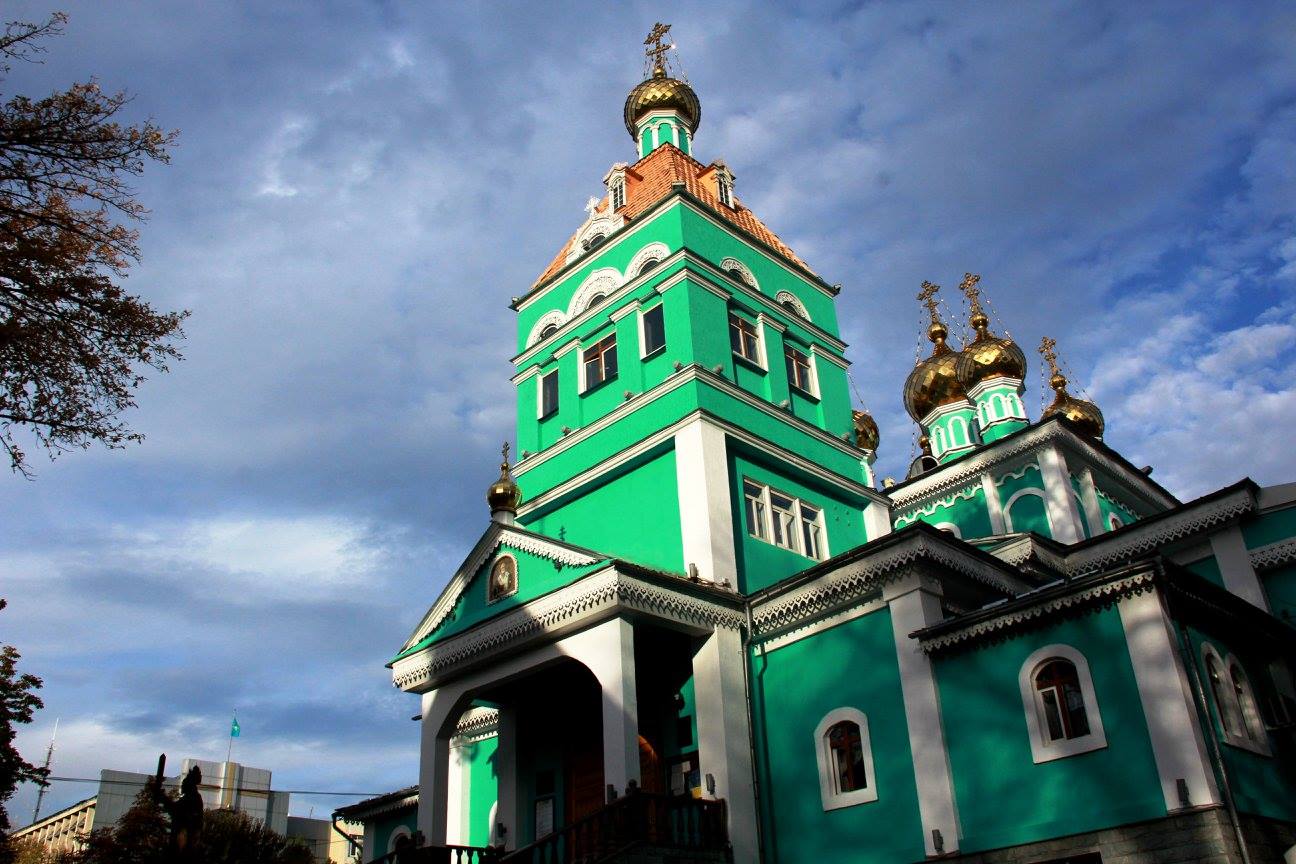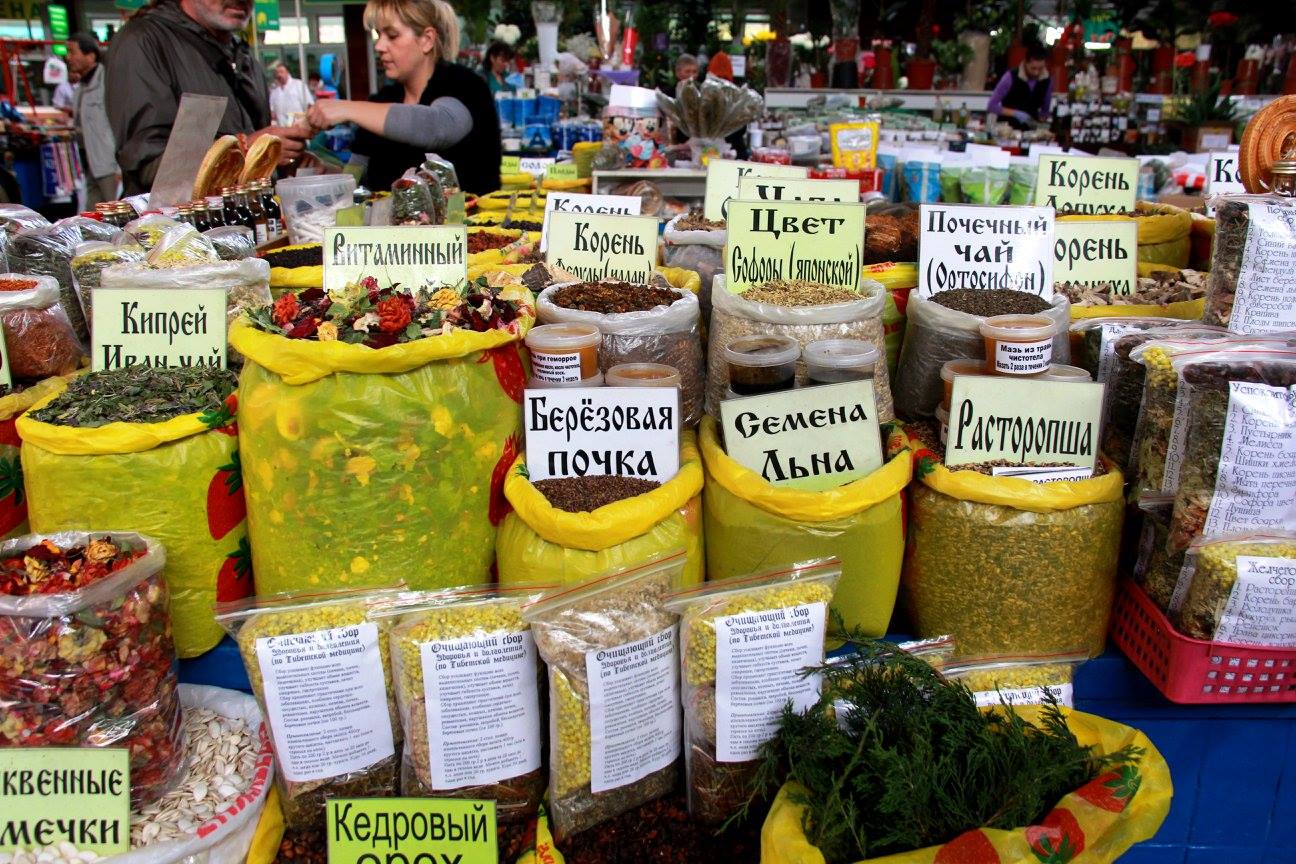 Local bazaar/Cathedral

Day 10 Karakol City (B) : In the morning time visit to ski resort of Karakol by cable way, walk on the slopes of Kyrgyz mountains. Afternoon visit museum of Przhevalskiy - traveller to Central Asia (optional depending on time visit to the mosque and Church). O/N Karakol City.
Day 11 Issyk Kul Lake (B) : Perfect day to combine activity with some relaxing. Warming up at Kyrgyz side hot springs, 40 mins walk in the valley, horseriding (Optional). O/N Issyk Kul Lake guest house.
D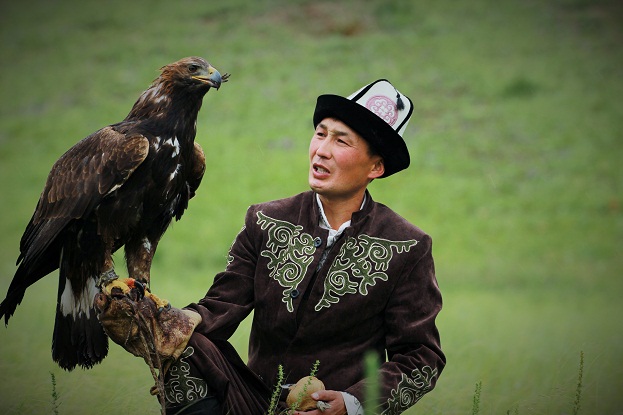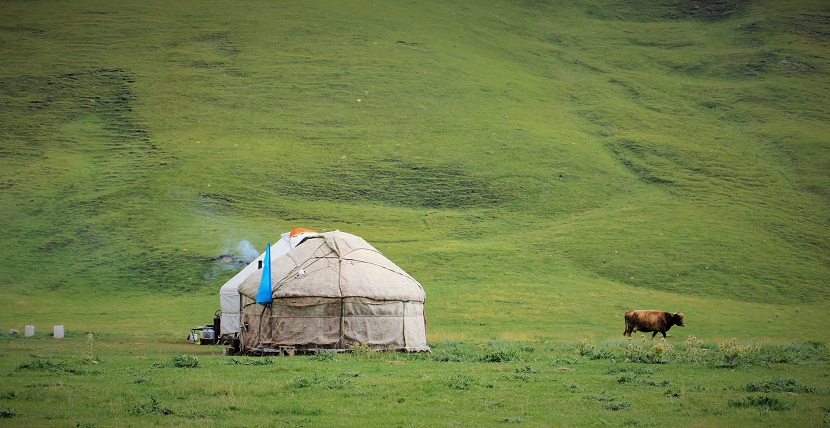 Horses seen at grassland/ Traditional Nomadic drink – ferment milk - kumys (Photo by Konstantine Kossov)
Day 12 Jety Oguz Valley (B) : Visit Jety Oguz valley about 1 hour walking to get there. In the afternoon go the beach for swimming in the Issyk kul lake. O/N Issyk Kul Lake guest house.
Day 13 Barkskaun Valley (B): Drive to Barskaun valley up to 3900 meters asl through two passes at 3500m and 3800m. 2 hours walk to the waterfalls then drive to Fary Tale canyon where we will have short walk through limestone coroful waves. O/N Issyk Kul Lake guest house.
Day 14 Boomsk Valley (B) : Exclusive possibility to be a part of Kyrgyz traditional hunting with eagles - birds show, then drive to the lake in Boomsk valley. O/N Issy Kul Lake
Day 15 Bishkek (B) : Drive to the capital of Kyrgyzstan - Bishkek city. Enroute stop at Burana Tower. O/N Bishkek.
Day 16 Bishkek Fly Home (B) : Day time free & easy for final shopping before heading to airport. Take flight KC110 1955PM and reached Almaty at 2045PM. Connect flight KC935 fly back to KL at 2330PM. O/N Plane
Day 17 Home : Reached KL at 0940AM (10 SEP 2018)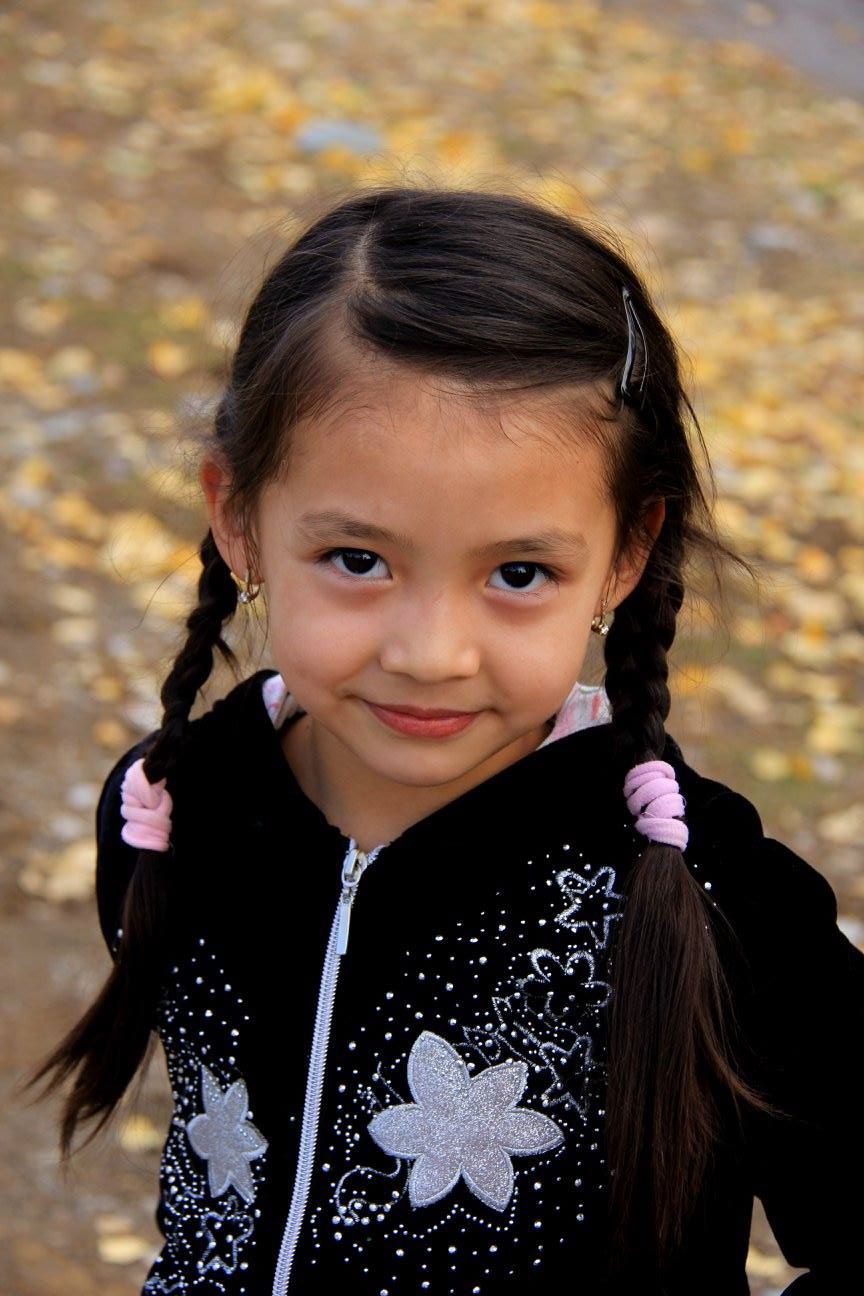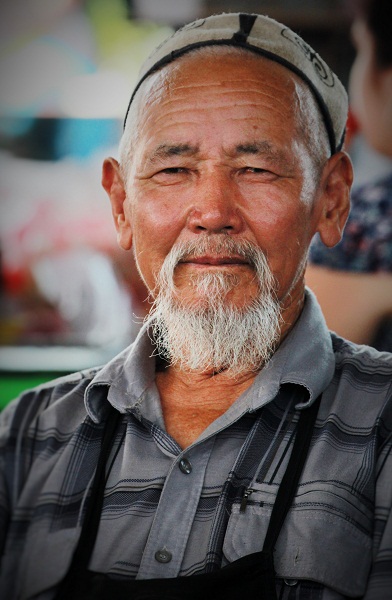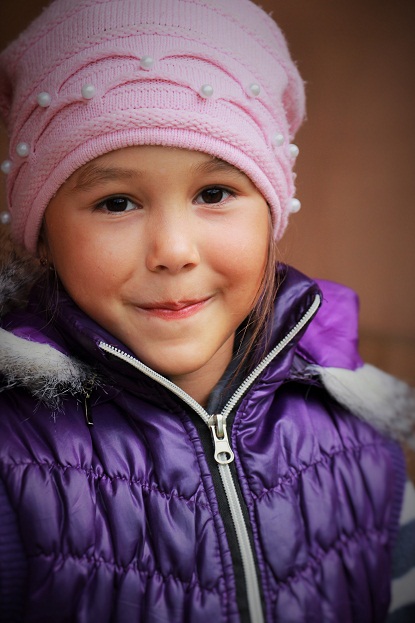 Local people of Kazakhstan/Kyrgyzstan seen in village/bazaar