Lion taking nap at noon time (photo © Rachelheng)

Day 5 (4 Aug): Lake Naivasha - Lake Nakuru National Park – Lake Naivasha Wake up to an early breakfast then drive to Lake Nakuru National Park with picnic lunch. Arrive in time for midmorning game drive. Lunch will be had a scenic spot overlooking the beautiful Lake Nakuru. After a short rest we will enjoy more game viewing then drive back to Naivasha. O/N Naivasha.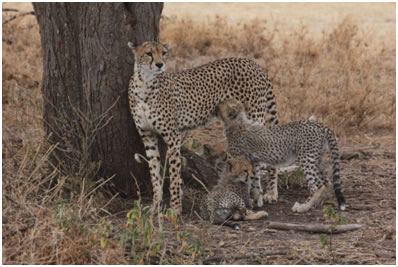 Cheetah (photo © Rachelheng)
Day 6 (5 Aug) Lake Naivasha - Amboseli : After breakfast drive to Amboseli National Park arrive in time for lunch and short rest at the Sentrim Amboseli Camp. We will then go out for the afternoon game drive to enjoy game viewing against the majestic backdrop of snow-capped Mt Kilimanjaro. O/N Sentrim Amboseli Camp.
Day 7 (6 Aug) Amboseli -Namanga-Manyara NP : Early breakfast then we check out of our camp and morning Safari game drive before drive to Namanga town where we will overland to Tanzania. Drive to Manyara NP. Game drive before check in. O/N Fanaka.
Day 8 (7 Aug) Serengeti NP: After breakfast, enter central Serengeti NP via Ngorongoro for game viewing adventure lunch at the bush while watching wildlife, after lunch continue with game drive up around 1800. O/N tented camp within the park.
Day 9 (8 Aug) Serengeti NP : After breakfast, full day in Serengeti National Park (NP) with picnic lunch, enter Serengeti at around 1100. Enjoy an afternoon game drive in the endless plains of the Serengeti for a chance to see the great flocks of wildebeest, zebras and gazelles or a pride of lions lounging in the shade. Head to the central park area, known as Seronera, one of the richest wildlife habitats in the park featuring Seronera river which provides a valuable water source to this area and therefore attracts wildlife well representative of most of the Serengeti's species. O/N Serengeti Campsite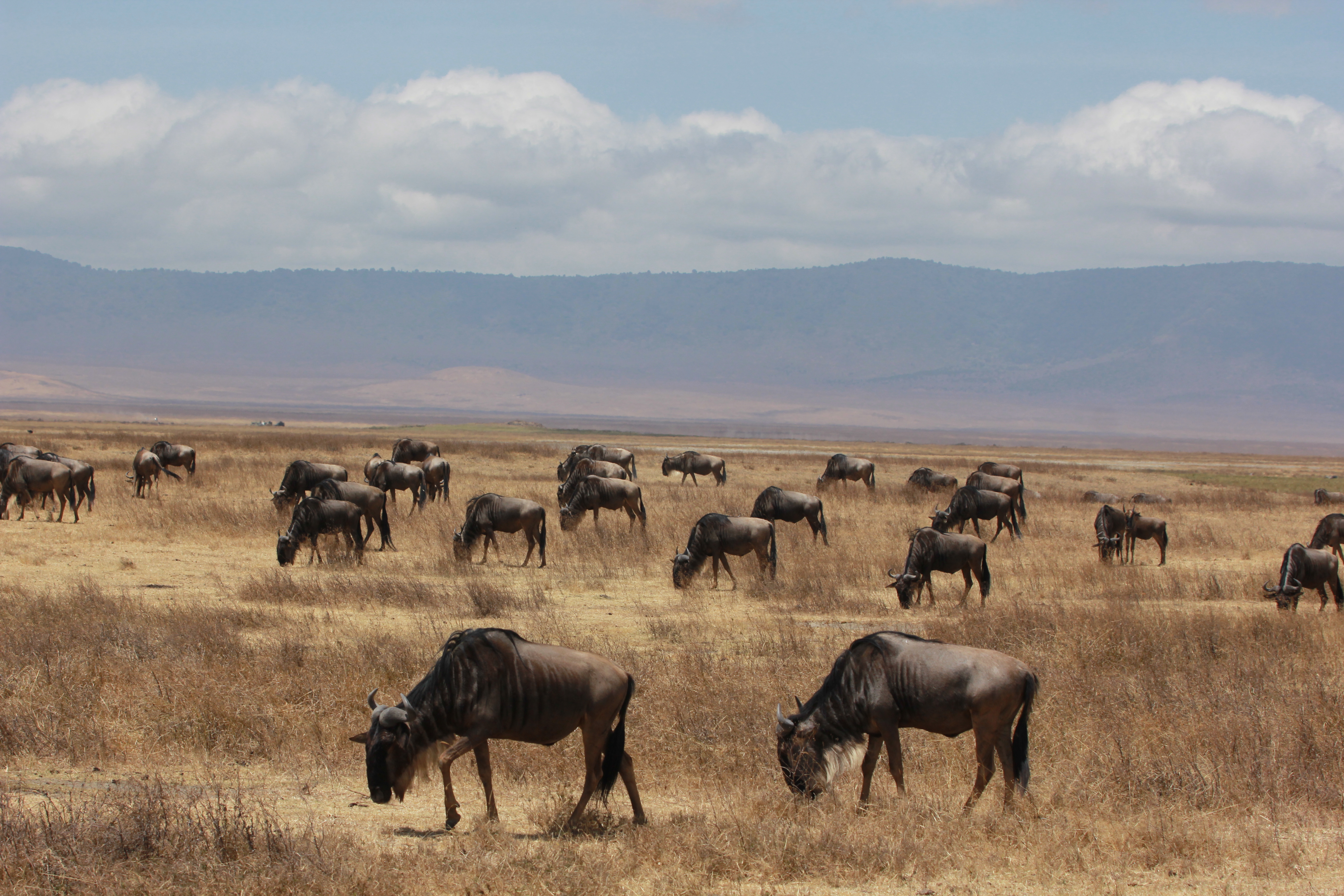 Hippopotamus/Chameleon/wildebeest (photo © Rachelheng)

Day 10 (9 Aug) Serengeti NP : Serengeti NP, another day in Serengeti towards northern Serengeti. O/N Serengeti Campsite
Day 11 (10 Aug) Serengeti NP: Serengeti NP, either towards south or north look for wildebeest migration. O/N Serengeti Campsite
Day 12 (11 Aug) Crater: After breakfast drive towards Ngorongoro gate, enter the gate at around 0800 proceed to the view point for crater view then descend 2000 feet (over 600 meters) to the floor of the crater for a day crater tour. Explore the forest areas that are inhabited by monkeys and elephants, the lake area, you can see the large flocks of flamingos and the open savannah where the lions hunt for food. O/N Manyara.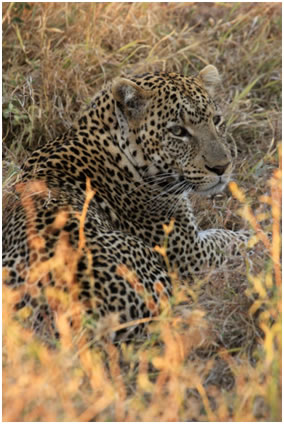 Leopard (photo © Rachelheng)
Day 13 (12 Aug) Arusha- Nairobi -Fly Home: Drive to Nairobi transfer to airport for flight ET307 at 1915 to ADD arrived 2125. Connect flight ET638 at 2320 fly back to KL. O/N Plane
Day 14 (13 Aug) Dubai- Home : Arriving KLIA (KL) at 1710PM afternoon. Reached Home.